'We are Family' - quilted wall rug made of family textiles
150 x 220 cm, recycled textile, 2022
'My Family' is a quilted wall rug of recycled textiles. I used the shirts of me and my family that I had been saving for the past 10 years. Naturally, I have never felt more connected to a piece of work before. The rug is part of the group show 'Elders' at Kunsthal 45. All recycled fabric and material.

Ze zaten zo lekker, ze voelden zo goed, ze stonden zo mooi. Kledingstukken die je koestert, bewaart en keer op keer met je mee verhuist. Wachtend op een nieuwe bestemming. Stuk voor stuk zijn het kledingstukken met een verhaal. Zij vormen een familieportret, door de jaren heen. Vanuit die hechting en gehechtheid maakte Julia Kaiser haar wandkleed We are family. Een werk wat bestaat uit de verzameling van favoriete kledingstukken uit de afgelopen 20 jaar van de maker en haar gezin.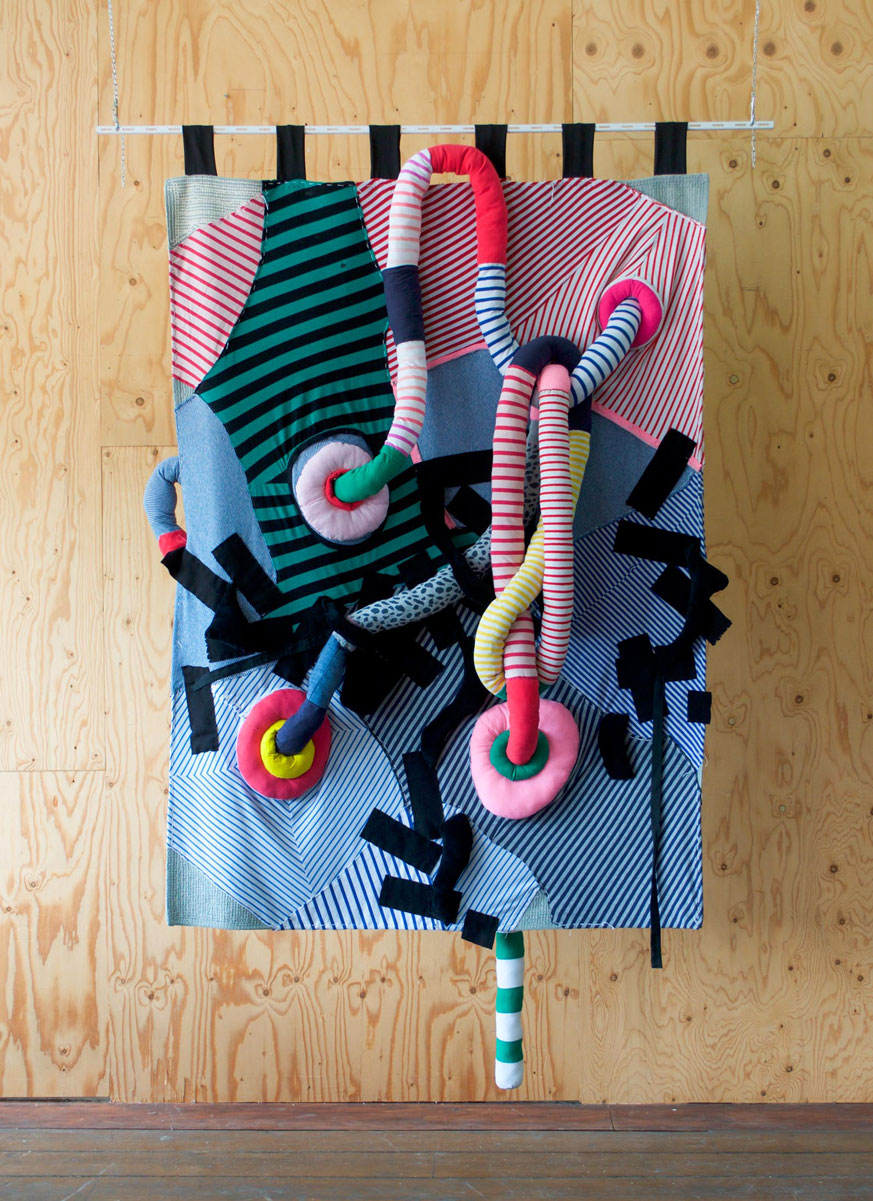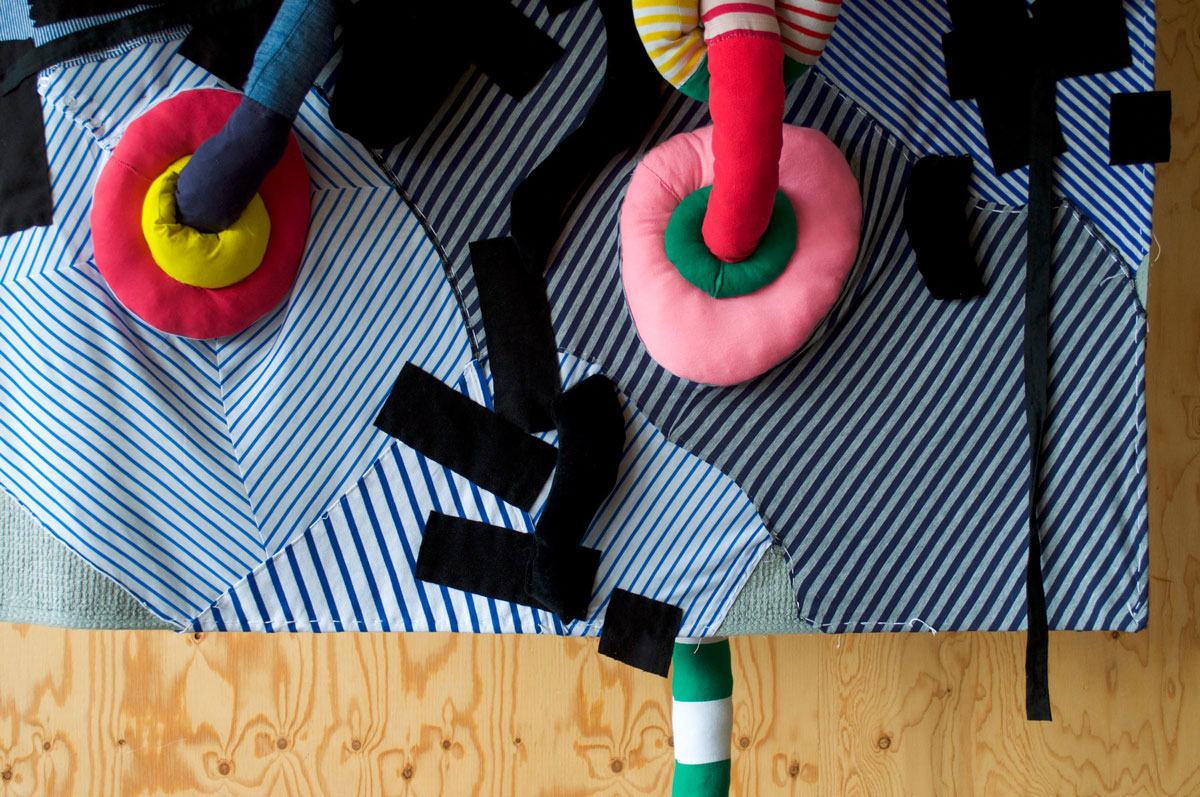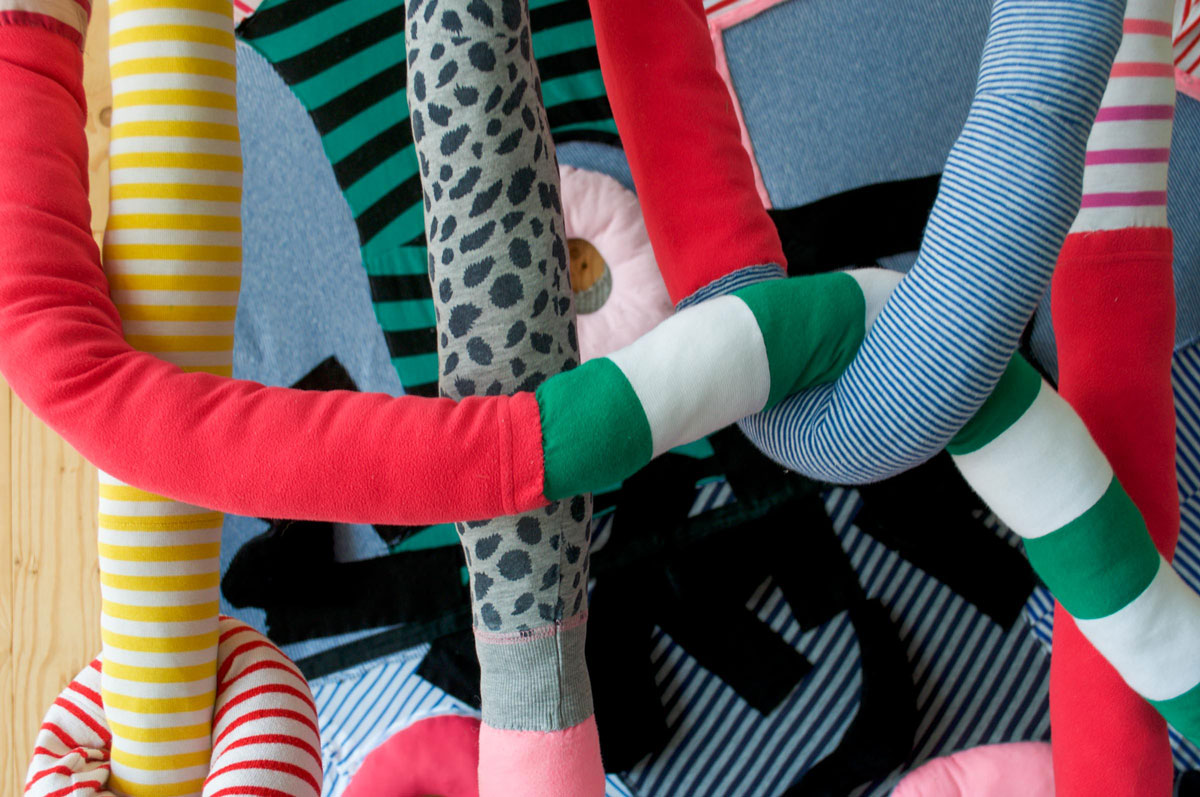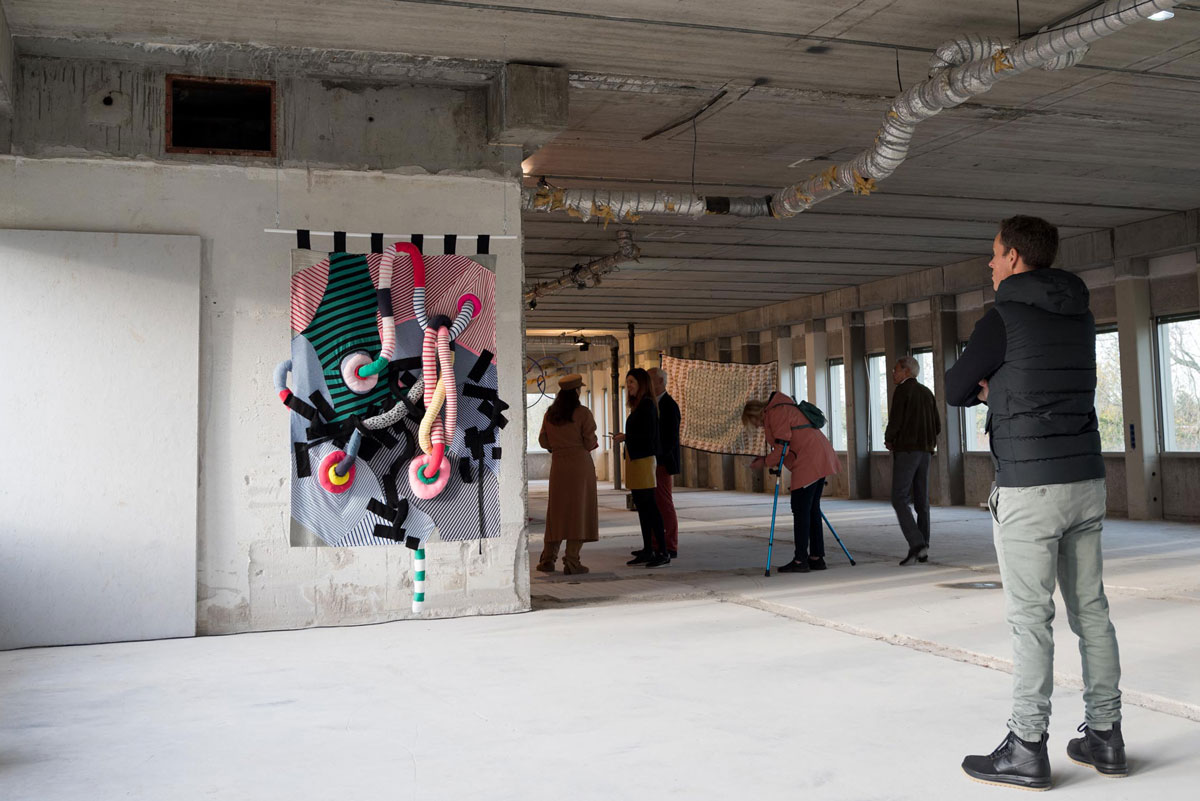 Installation view during Big Art 2022